The Requirements
To be a strong fit for the Sales Representative role you will need:
A bachelor's degree in Biology, Microbiology, Chemicals, Chemical Engineering or similar sciences.
3+ years of sales experience in labs - cream, lotions, makeup, or color.
Advanced learning acumen and the ability to sell a wide-range of products requiring a deep understanding of chemical makeup and process.
The ability to create and execute a business plan and fill a pipeline.
Exceptional closing skills and the ability to land instant incremental revenue and strategic, long-term revenue.
Strong organizational, attention to detail and follow-through skills.
Excellent English communication skills; both verbal and written.
Solid multi-tasking prowess with the ability to juggle multiple accounts.
Strong computer skills including the ability to navigate and do research on the Internet; proficiency with MS Office Suite applications including Word, PowerPoint and Excel.
An existing book of contacts in one of our fields.
The ideal candidate will also have the following core competencies and characteristics:
The ability to build strong relationships with key decision makers within current and prospective customers' organizations.
The drive to aggressively identify and pursue new business opportunities.
An outgoing personality, strong work ethic and a record of success.
Self-motivation – a "fire in your belly" to build a seven figure book of business.
A willingness to work as part of the team and wear multiple hats on occasion.
Your territory will span from New Jersey south to Florida; and west to Ohio. The ideal candidate will reside within any state in this territory, although it's preferred that you are based out of Miami, Florida or New Jersey.
Quick question for you - click here

You can expect to travel a minimum of two weeks per month.
The Role
You will visit major accounts, create personal relationships and offer our lines of specialty and commodity ingredients as solutions to formulation challenges.
Quick question for you - click here

While you will be building from the ground up, you'll have the advantage of available intelligence that includes past clients who haven't bought recently, companies who are strong prospects but haven't bought yet, and companies who have caught our interest but we're unsure if we can help them. While you will need to work hard, establish your credibility and begin to develop relationships, we believe there is some low hanging fruit to start you off. If you have the drive and apply yourself, you could find yourself working with the biggest names in the industry to create the next new blockbuster cosmetic product.
We've determined that on the whole our Sales Reps close transactional business about 25% of the time, and large, consultative business the other 75%.
Specifically, your responsibilities will include:
Cold calling, managing prospects and generating leads.
Growing your accounts and maintaining customer relationships.
Serving as an expert recommending appropriate solutions to your customers.
Nurturing large business with extended sales cycles, while delivering transactional day-to-day sales.
Forecasting sales and delivering results.
Learning the product line and industry applications; staying abreast of new products and market trends.
Gathering and consolidating intelligence from the Company, prospects, customers and your territory.
Note: this description is intended to give you a general overview of the position and is not an exhaustive listing of duties and responsibilities.
Why Independent Chemical
An wide-open field of opportunity
-- yours is a wide territory filled with businesses that use chemicals in one industry or another. With more than 60 years in business, our name is well known. While this is very strong territory, it is a new expansion territory with untapped potential.
Decide your destiny
-- you'll have the freedom to decide where you go, how you structure your time, what you sell and who you sell to. If you're a person who loves to sell, is anxious to get out in the field everyday, and expects a six figure income, you'll have uncapped potential to reach your goals.
Strong leadership with deep ties
-- this is a third generation family business that the Spielman family built from the ground up and continues to develop. We have a history of success and are looking for the right person to help us grow and take our business to the next level.
Our highly qualified leadership team includes:
Jonathan Spielman, President: Jonathan is a graduate of Tufts University with a Chemical Engineering degree, and a master's degree in Business Administration from New York University. He is a member of the Institute of Food Technologists, and the Long Island Society of Cosmetic Chemists.
Steven Spielman: A 1981 graduate of Rollins College, Steven has been an integral part of Independent Chemical Corporation for over 20 years. A grandson of founder Benjamin Spielman, Steven learned the chemical business from the ground up with a strong emphasis on sales. Currently, Steven is heading up Independent Chemical's expansion into the Vitamin/Nutritional Supplement Industry.
Excellent compensation
-- In addition to a salary and uncapped commission structure, Independent Chemical Corporation offers a strong benefits package including a car allowance, health insurance, and participation in a Simple IRA with a company match.
Keys to Success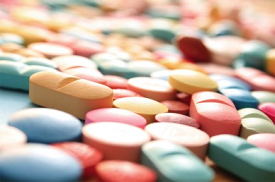 This is a role for someone with a "go-getter" attitude and sales in their blood; but once you're in the door, what will set you apart is your ability to build a rapport and develop trusting relationships with your customers. You'll ideally position yourself as a knowledgeable chemical expert who can offer advice, listen and understand your customers' needs, offer solutions, and provide outstanding customer service combined with ethical business practices.
Other success factors include:
Constant drive – we're a hard driving organization looking for a hunter with high energy and zero complacency. The exceptional sales professional will follow-through obsessively and penetrate their territory with a "whatever it takes" attitude.
Strong organization & independence -- you'll also need the entrepreneurial initiative to autonomously set goals and achieve them, while tracking your pipeline, providing sales reports and keeping abreast of territory details.
Creativity -- we have a long history of success, but we always welcome fresh ideas and strategies; you'll utilize your creativity in coming up with new ideas to "go the extra mile" for your customers.
Tenacity -- you'll possess an indefatigable drive and persistence to work past resistance and roadblocks; you'll also leverage your resourcefulness to get past the "gatekeepers" and approach the true decision-makers.
If this sounds like the right mix of challenge and opportunity, and you meet the required qualifications, we look forward to hearing from you.
About Us
Independent Chemical Corporation
was founded in 1948, and today, we take pride in our exceptional products and represent some of the world's finest suppliers that are in demand at major businesses across the nation. We have never had the access to our specialty, value-added products that we have today.Technology advances in the personal care field and health care industry created opportunities for
Independent Chemical Corporation
to expand its product line to include products manufactured by over 70 major domestic and international manufacturers.
Independent Chemical Corporation
and its affiliates employ over 40 dedicated associates in sales, office and warehouse capacities. We are a member of the National Association of Chemical Distributors and subscribe to the Responsible Distribution Process as implemented by the NACD. Our Glendale facility is cGMP and is monitored and complies with regulations of FDA, EPA, Department of Agriculture, and DEA. Regular inspections by the American Institute of Baking insures conformance with the standards and requirements of that industry. Independent Chemical Corp. complies with industry standards to meet the requirement of personal care, health care and environmental service industries.
Independent Chemical
participates in industry and community groups sponsoring educational programs and helps fund local, community welfare, and cultural programs. We are a proud partner of the New York Hall of Science, our region's pre-eminent science museum for children.